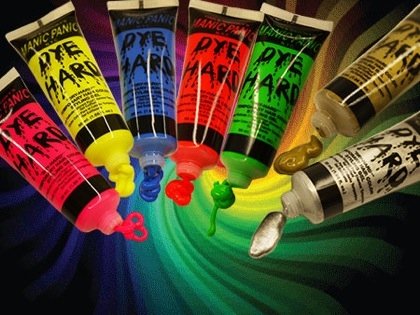 The beauty of Halloween is you get to transform your appearance and persona, and more and more makeup and costume accessories are appearing to make it easier to look the part AND wash it all off the next day.
Our selection includes Manic Panic's Dye Hard Temporary Hair Color Styling Gel, Instant Eye Liner and Glam Strip Hair Extensions.
We also have an assortment of glitter sticks, temporary tattoos and other flair for your fall fun!