Father's Day (June 19) is only a day away, and The Record Exchange wants to make sure all the Dad Rockers out there get the kind of treatment they deserve.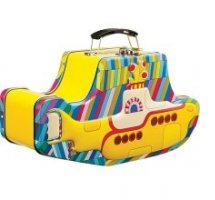 In addition to our new collection of Father's Day cards, The Record Exchange Gift Shop is well-stocked with Dad-itude, including tons of Beatles gifts: T-shirts, hats, mugs, Beatles Trivial Pursuit, Beatles Monopoly, album cover puzzles, stickers, patches, key chains, books, etc. Oh yeah, and Beatles music on CD, DVD and vinyl — new, used and collectible.
If you're thinking clothing, well, let's just say your dad would probably rather rock one of our rock T-shirts than some crappy Sears pastel polo shirt. No matter his listening tastes, we have your dad's torso covered: Built to Spill, Josh Ritter, Grateful Dead, Pink Floyd, Rolling Stones, Jimi Hendrix, Black Flag, U2, Pearl Jam, Pixies, Nirvana, Radiohead, etc. etc. We also have custom Record Exchange and Record Store Day tees!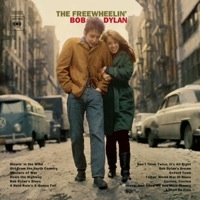 Music? Oh yeah, we got music, too — new and used CDs, vinyl and videos for freewheelin' dads of all ages and listening tastes, with hundreds of titles priced $9.99 or less. We also have new and vintage turntables, including $99.99 USB turntables.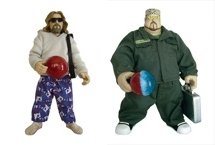 Your dad is a dude, but does he abide? If he does, consider a Big Lebowski action figure. Putting the "big" in Big Lebowski, these giant vinyl figures of The Dude and Walter come complete with real cloth clothing, bowling balls and other movie-accurate accessories! We have a whole bunch of other action figures, too, from movie characters to historical figures to Jesus — the O.G. Jesus, not Jesus Quintana. You said it, man.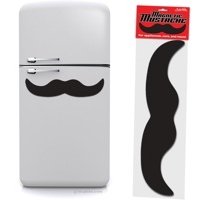 Is Dad into facial hair, ironic or otherwise? Then he may stroke his scruffy chin in prideful gratitude if you get him one of our mustache novelties. The fine folks at Accoutrements have some good ones, like the Seven Deadly Mustaches set and Mustache Puffy Stickers. Or if you want to make a big and bold statement, get dad the jumbo Magnetic Mustache from Archie McPhee (pictured). No matter the mustache gift, we even have mustache gift wrap to cover it.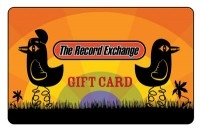 Can't decide what to get Dad? Get him a Record Exchange Gift Card and send him to the store to shop on Sunday — we'll have free drip coffee for fathers all day long!